These are extraordinary times and every day I am learning of extraordinary efforts by RPM associates, like you, to respond to the COVID-19 health crisis.
These actions range from commonsense approaches like good hygiene practices, cleaning, working from home and social distancing that keep our people healthy, to sister companies across groups collaborating so they can maintain operations and serve customers in the face of state-mandated shutdowns. These entrepreneurial initiatives at the local level are making a difference in the lives of our people and the sustainability of our operations.
We will be sharing these stories with you on a regular basis, both to inspire you with these creative ideas and to recognize the incredible impact that our fellow RPM associates are having on their colleagues, families, communities, customers and suppliers. Our combined efforts, large and small, are making a positive difference at all levels.
If you have any stories to share, please send them to us at RPMatw@rpminc.com so that we can widely distribute them and inspire your RPM colleagues around the world.
Thank you for your continued contributions of time and talent during these extraordinary times.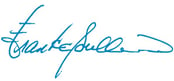 Frank C. Sullivan